Allison Mack invited 'Smallville' co-star to NXIVM sex cult meetings: report
"Smallville" star Allison Mack allegedly tried recruiting more than one of her co-stars into the Nxivm sex cult.
Actress Alaina Huffman alleged that Mack, 36, encouraged her to come to Nxivm meetings but that she declined.
"Interestingly, when I look back on it, I had been invited to several meetings, and because I had two little kids at the time, I never really had the time and our schedules never really lined up, so I never ended up attending," Huffman, 39, told Us Weekly on Tuesday. "Honestly, there was always a little something off about it."
TV STARS ALLISON MACK, NICKI CLYNE MARRIED ON ORDERS FROM ALLEGED CULT LEADER KEITH RANIERE: REPORT
"But I can see the appeal. Here was this successful young woman who was living a great life, and it was intriguing," she admitted. "I can see where people got recruited."
It wasn't just Huffman's schedule that kept her away from Mack's meetings, she says. Huffman claims that her intuition told her to steer clear.
'SMALLVILLE' STAR MICHAEL ROSENBAUM SAYS ALLISON MACK 'WANTED ATTENTION' BEFORE SEX CULT SCANDAL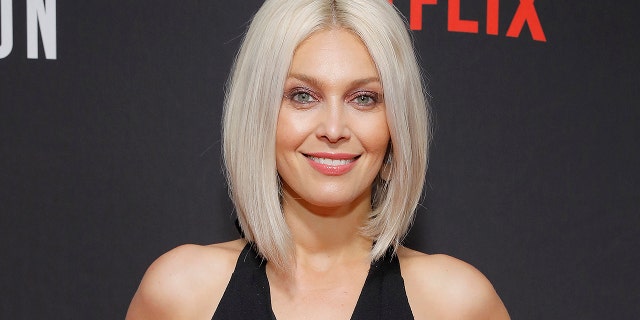 SEAGRAM'S HEIRESS NABBED IN NXIVM SEX CULT CASE, 'SMALLVILLE' STAR ALLISON MACK MAY FACE MORE CHARGES
"It was just a feeling, and I was like, 'No, I'm good,' and I stayed away," she said. "I don't know if that's because I had my own village, I wasn't very susceptible or vulnerable. I had a great group of friends, at the time I was married, and I had my kids."
When it was revealed that Mack allegedly recruited sex slaves into the cult, Huffman says she was "shocked."
HOW 'SMALLVILLE' STAR ALLISON MACK WENT FROM HUNGRY ACTRESS TO ALLEGED SEX CULT LEADER
"I was kind of like, 'Oh, my God! Oh, that makes sense,'" she recalled.
"Smallville" star Kristin Kreuk previously denied being involved in the sex cult, but admitted to briefly attending Nxivm meetings and not witnessing anything nefarious at the time.
'SMALLVILLE' STAR ALLISON MACK SAYS SHE CAME UP WITH IDEA TO BRAND ALLEGED SEX SLAVES
"When I was about 23, I took an Executive Success Programs/NXIVM 'intensive,' what I understood to be a self-help/personal growth course that helped me handle my previous shyness, which is why I continued with the program," Kreuk wrote. "I left about five years ago and had minimal contact with those who were still involved."
'SMALLVILLE' STAR ALLISON MACK PLEADS NOT GUILTY TO SEX TRAFFICKING
'SMALLVILLE' ACTOR JOHN SCHNEIDER SAYS ALLISON MACK WAS 'WONDERFUL,' 'VERY LEVELHEADED' BEFORE SEX CULT SCANDAL
"The accusations that I was in the 'inner circle' or recruited women as 'sex slaves' are blatantly false," Kreuk said. "During my time, I never experienced any illegal or nefarious activity. I am horrified and disgusted by what has come out about [the cult]."
In April, Mack pleaded guilty to racketeering charges in relation to Nxivm case.
'SMALLVILLE' STAR ALLISON MACK CITES SCIENTOLOGY IN SEX CULT DEFENSE
Prosecutors accused Mack of helping Nxivm leader Keith Raniere recruit women to a secret sub-society of sex slaves within the group.
Mack reportedly rose in the ranks to become a key player in its activities, which allegedly included branding its members and finding sex slaves for Raniere.
CLICK HERE TO GET THE FOX NEWS APP
The defense says the women were never abused.
Fox News' Tyler McCarthy and Kathleen Joyce contributed to this report.