'Dynasty's' Catherine Oxenberg trying to save daughter from cult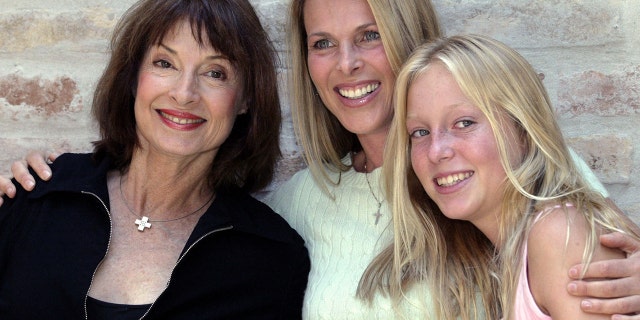 Catherine Oxenberg is speaking out in hopes of saving her daughter, India, from a cult known for branding women.
The "Dynasty" actress pleaded for the return of her 26-year-old daughter to People Magazine on Wednesday.
Oxenberg explained that in 2011 the mother-daughter duo decided to sign up for a class targeted at helping gain self-esteem called Nxivm.
The official website for the organization describes itself as "the turning point — a remarkable development in scientific and psychodynamic understanding, education and technology that can facilitate this transition so the pattern of humanity's rises and falls can actually be broken and transformed.
"We find ourselves on this Earth with the resources, intellect and creativity that can generate abundance for everyone — or destroy all that we have created. NXIVM represents the change humanity needs in order to alter the course of history."
While Oxenberg found the class to be "weird and creepy," her daughter enjoyed the program.
Oxenberg said her daughter was "the sweetest, most nonconfrontational, easiest child of all my children." She said India became immersed in the organization quickly and donated the majority of her inheritance to it.
Former member Bonnie Piesse warned Oxenberg, telling her that India was a part of the "secret sisterhood" and that she should do something about it. "You need to save India," she told Oxenberg.
According to SF Gate, a complaint filed by former member Sarah Edmondson about NXIVM claimed "participants were required to provide some sort of damaging collateral such as a nude photo or a dark revelation from their past, in order to become part of the club."
Additionally, Edmonson claims that the she was given a "tattoo" that she was told symbolized the elements. However, she later learned it was really the initials of the group's founders.