Jennie Garth, Tori Spelling reflect on Luke Perry's death: 'Still doesn't feel real'
The actor died in March 2019 from a massive stroke
Jennie Garth and Tori Spelling are still grieving the loss of their friend and co-star Luke Perry.
The two "Beverly Hills, 90210" actors reflected on their long relationship with the late star on the latest episode of the 90210MG podcast.
"It still doesn't feel real," Spelling admitted.
"I still don't accept it, in a weird way," Garth agreed.
LUKE PERRY'S FORMER '90210' CASTMATES PAY TRIBUTE TO LATE ACTOR ON 54TH BIRTHDAY
Perry died on March 4, 2019, after suffering a massive stroke. He was just 52 years old and was supposed to start filming the short-lived revival/reboot, "BH90210," a few months later.
Perry played Dylan McKay on the teen drama series from 1990-95 and again from 1998 until 2000.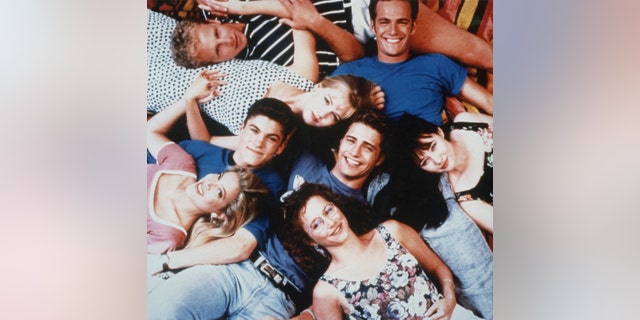 "When we first got together for the first promo shoot, there was a moment, it was heartbreaking, where Ian [Ziering] slipped," Spelling remembered. "We were waiting for all of us, and we, you know, we count – it's like when you have kids and you count your kids – there's always eight of us, and you count. Ian turned around and said, 'Where's Luke?' and then I saw him catch himself, and he turned away."
She said she could see Ziering's "heart breaking and he started to cry... But it was what we were all thinking though. We didn't feel complete, and we still don't."
'RIVERDALE' SEASON 4 PREMIERE TO HONOR 'FALLEN FRIEND' LUKE PERRY
Spelling continued to gush over Perry. "He had such an impact on the world," she described. "He was just as special as [everyone] thought he was, or wanted him to be, and even more so."
Garth added how Perry was filled with charisma and he possessed a "calm, easy vibe."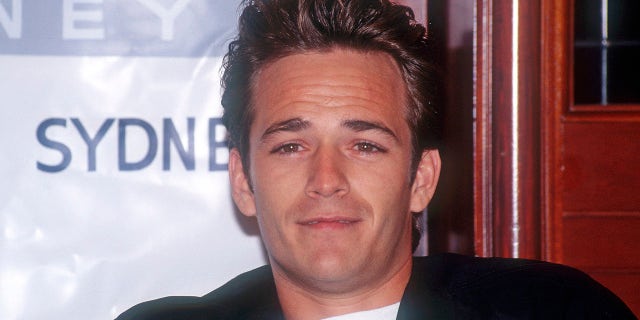 Perry was survived by his son Jack, daughter Sophie, fiancée Wendy Madison Bauer, and former wife Minnie Sharp. Jack, an up-and-coming wrestler, previously told Fox News that his dad loved the sport.
"For me, that was cool to have someone to talk about it," he explained. "In a lot of ways, I think acting and wrestling are different, but they're similar at the same time. But I think they're things that a lot of people theoretically want to do when they're younger and then give up on it along the way."
CLICK HERE TO GET THE FOX NEWS APP
"So it was cool to have someone to talk to who had followed through with their childhood dream [of being an actor] and made it happen," Jack continued. "There were so many things [we shared] along the way, but it was cool to be able to talk to someone and bounce ideas off of someone who had taken their dream all the way and fulfilled it."
Fox News' Stephanie Nolasco contributed to this report.