'Smallville' curse? Allison Mack's show was grueling at times, few of its stars left unscathed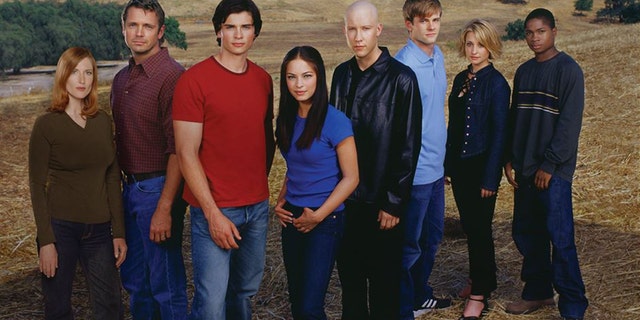 "Smallville" actress Allison Mack appeared in court this week on sex trafficking charges stemming from her involvement with an alleged sex cult. Her shocking role in the controversial organization reportedly began while she was still filming the 10-season WB series, and it turns out she isn't the only one from the show to have struggled.
Things weren't always easy on the set of the show that explored the origins of Clark Kent. Stars from the show faced personal and professional struggles both before and after the series wrapped in 2011.
Additionally, there was some animosity between the original showrunners and the network, culminating in an eventual lawsuit with Warner Bros. that was eventually settled out of court.
From scary sets to burnt-out stars and a revolving door of actors famous and not, it sounds like the troubles on "Smallville" were anything but small.
"Gone sideways"
Filming "Smallville" and the time commitment it required was, at times, so grueling that many stars dropped out of the show before its final episode.
Original showrunner Alfred Gough told Fox News that the show's ambition in the early days far exceeded what production was ready for. He specifically cites the first season's eighth episode, "Jitters," as a classic example.
"It was an episode we shut down for a week in the shooting. It had gone so sideways on us. There was a scene with Michael [Rosenbaum as Lex Luthor] and Tom [Welling] where they're hanging off a catwalk under Luthor Corps. It was one of those things where they were in a harness for part of it, up there for hours and hours," he said. "I was like 'we can't do this. All these actors are going to die before we get through the first season. The show hadn't even aired yet!"
Mack and Welling were the only two original characters to make it through all 10 seasons.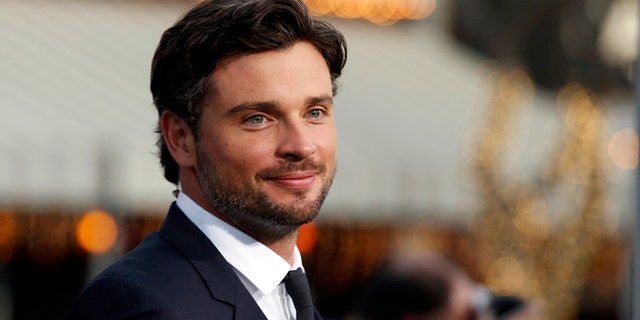 Not in Kansas anymore, or ever
Smallville wasn't located in rural Kansas, like on the show. The set for the series was actually in Vancouver and the actors filmed for 10 months out of the year, working grueling hours to shoot the teen-centric superhero drama.
Many of the stars were novice actors thrust into the limelight with a role on the TV show. Welling, specifically, had moved to Los Angeles only to immediately get cast as Clark, prompting an abrupt move to Canada for the show's run from 2001 to 2011.
"We were in Vancouver, and I'll say this, as close as Vancouver is to L.A., it's still a world away. You're still in a different country," said Gough, who now acts as showrunner for the AMC series "Into the Badlands."
He recalled how the cast struggled to adjust to living in Canada during their first Thanksgiving on location and decided to all have a meal together to celebrate the U.S. holiday. In Gough's opinion, it was Welling that helped steer the ship through difficult storms in the early days.
"When you're number one on the call sheet, you're a de facto leader. Tom had, and still has, a great work ethic. Tom really fell into that leadership role," he said.
For Welling, though, this took a toll. The show represents, to him, a 10-year hiatus in his life where he was overworked and separated from his friends and family.
"I spent 10 years where my life was 6 a.m. to 1 a.m. on set," he told Buzzfeed in 2016. "From an emotional standpoint, I was basically cut off from everyone."
The star continued, "I just put my head in a hole and I basically blocked everybody and everything out."
He isn't the only star to describe the days on set as less than glamorous.
In an interview for co-star Rosenbaum's podcast last year, the duo discussed hard days in the freezing Vancouver rain and having to drive themselves an hour to the set each morning, going on very little sleep. Welling revealed that, unbeknownst to him, his fellow cast members insisted that producers get him a driver to avoid any potential car accidents.
"I remember you being like, 'Dude, it's not supposed to be like this," Welling told Rosenbaum during the September 2017 chat. "When you're out in the freezing rains of Vancouver and there's rain towers, you know… it's clear that the situation hasn't been planned the way it should."
Rosenbaum chimed in: "And, you are driving an hour to a location at 4:30 in the morning with one eye open. You're in every scene, it got to a point where we all signed a letter for you being like, 'You're going to kill our Superman.'"
His caring cast mates may have saved the star from a dangerous fate. Recently, "Riverdale" star K.J. Apa was in a late-night crash after a 16-hour shoot, according to The Hollywood Reporter. "Riverdale" airs on the CW, the network that aired "Smallville" from 2006 through 2011 after the WB became the CW.
A revolving door
The show had a hard time keeping its top stars on the screen. After being written out of the show following the third season, Sam Jones III had serious legal troubles.
He went to federal prison for 10 months on charges of conspiracy to distribute some 10,000 tablets of oxycodone, according to TV Guide. His character, Pete Ross, was abruptly written out of the show despite his importance to the hero's comic book origins, leaving many fans to scratch their heads.
In subsequent years, other key characters also departed the show one-by-one including Annette O'Toole, John Glover and Shawn Ashmore.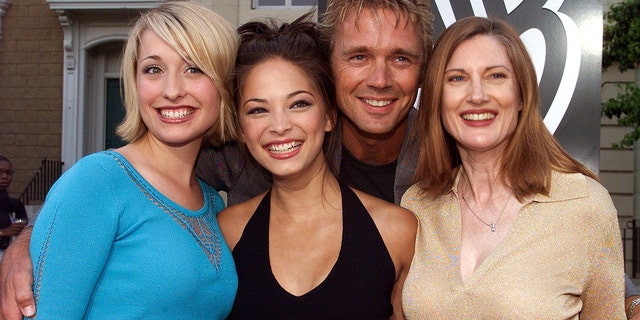 Much to the surprise and dismay of fans, Kristin Kreuk, who played Lana Lang, and Rosenbaum exited the show after seven seasons despite their characters' popularity.
Neither seemed to part on bad terms, at least publicly, but both subsequently admitted they stopped watching the show after they left.
"There is no personal reason why I am not watching 'Smallville' weekly. Honestly, I never really did," Kreuk wrote on Facebook ahead of the show's 2011 finale. "I know people want to make it a drama … but there is really no drama."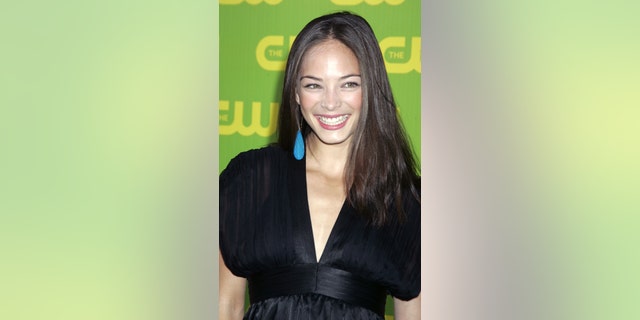 In an interview with Empire, Rosenbaum said the same thing and noted that the reason he left the show was that he felt he wasn't getting a chance to expand as an entertainer, specifically in comedy. Still, many fans muse to this day about what was going on behind-the-scenes to merit the decision to leave a successful show.
Rosenbaum returned for the show's final episode and said he struggled to understand the plot.
"When I got there I was, like, 'What's happened since I left?,' I had no idea what was going on," he told Empire. "There were moments where I just didn't know what the f--- I was doing. I liked my scenes with Tom Welling, but I felt like the show was, for me, done when I left in season 7."
And it wasn't just the stars that said goodbye to the series. The show's creators Gough and Miles Millar departed after the seventh season. Writers Todd Slavkin, Darren Swimmer, Kelly Souders and Brian Peterson took over as showrunners, but Slavkin and Swimmer departed ahead of the ninth season.
Gough and Millar eventually sued Warner Bros. and The CW, claiming the company failed to maximize the profits of the show they created. They settled for an undisclosed sum in 2013.

Plus even certain guest stars caused some trouble. Most notably, Margot Kidder, who played Lois Lane in the popular 1978 "Superman" movie franchise, refused to work on the show following its handling of Christopher Reeve's death. Reeve appeared as Dr. Virgil Swann. When the famed actor died in 2004, producers wanted Kidder to reprise her guest role as Bridgette Crosby to reveal Swann's death.
"I thought it was quite exploitive and I said so, but they (the producers) didn't see it that way. I mean, Christopher was my friend so to go on and do a scene where I announce his death on 'Smallville' so that they can get publicity, it just seemed to me to be exploitive, personally," she said in an interview. "Probably didn't to other people and so it just didn't work."
Still, the show had no trouble attracting hot young Hollywood talent.
"Smallville" seemed to serve as a major jumping off point for several stars who went on to make it big. Amy Adams, Ian Somerhalder, Cory Monteith, Cobie Smulders, Tyler Posey and Lizzy Caplan all had cameos on the show.
Justin Hartley, who joined the show toward the end of its run, played Oliver Queen (a.k.a. the Green Arrow) from 2006 to 2011. He is now on the highly popular NBC drama "This Is Us," which continues to garner Emmy attention.
But the show's core original cast never saw the same level of success.
Is the 'Superman Curse' at play?
Movie enthusiasts have long talked about the "Superman Curse," an urban legend that refers to the tragedies Man of Steel stars have faced.
Christopher Reeve was paralyzed in a tragic accident after starring in the first film franchise; George Reeve died of an apparent suicide years after playing the character, and Lee Quigley died at age 14 after playing the baby version of Kal-El in the 1978 film. Additionally, actors like Brandon Routh from the critically panned "Superman Returns" struggled to find major success in his career afterwards. One doesn't have to look much further than the maligned DC movie universe and the backlash from Henry Cavil's infamous mustache in "Justice League" to see where the superstition about helping bring Superman to life gets its legs. `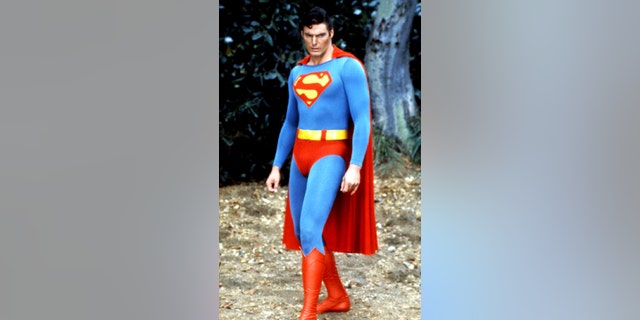 In the case of "Smallville," Welling appeared in all 217 episodes only to exhaust himself and have a difficult time finding a fulfilling role after the show's end. He's found a bit of renewed footing in television on the Fox series "Lucifer," though taking on another superhero show was not his first choice. After "Smallville" wrapped, he desperately wanted to veer toward film roles but never saw success in that arena.
Other members of the core cast have struggled to land major roles since the show wrapped as well. Actors such as Rosenbaum, Kreuk, Erica Durance and Laura Vandervoort never quite found roles as significant and popular as their comic book characters on "Smallville."
And then of course there is Allison Mack. She is now facing 15 years to life behind bars for her involvement in a group called NXIVM, which Kreuk was also a part of at one point.
Kreuk said in a statement posted to Twitter last month that she took a NXIVM course when she was 23 years old to help her battle her "shyness" but left the group about five years ago.
Mack, on the other hand, is accused of being in the alleged cult's inner circle and serving as a "pimp" and slave "master" for the group.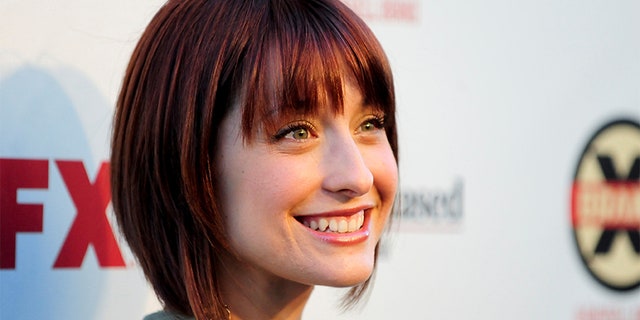 But regardless of any troubles, for comic book fans, "Smallville" will likely always be remembered fondly because it was the predecessor to the CW's influx of superhero-themed shows.
The CW followed the show's success with series like "Supergirl," "The Flash," "Arrow," "Black Lightning" and "Legends of Tomorrow."
Despite any potential curse, "Smallville" remains one of the most successful Superman adaptations ever, lasting a full decade on TV. The show helped prove that Superman and the characters that surround him will always have a place in pop culture.